I have a patient who has never seen seen me in our hospital. He lives with his mother in the community just down the road a ways. Mark (a pseudonym) is the youngest of five kids, now a young adult, but unlike his siblings he has not and probably never will leave the nest.
One time when he was in his early teens, he disappeared from home during a torrential rain storm. His family searched late into the night but could not find him. The next day, after the storm subsided, he was found far up in the mountains, wandering aimlessly. When asked what he'd been thinking, leaving in the middle of the storm and going into the mountain jungle, he said, as if it were the most obvious thing in the world, "I was chasing the iguanas." (There was no iguana to be seen, and he had captured no iguanas)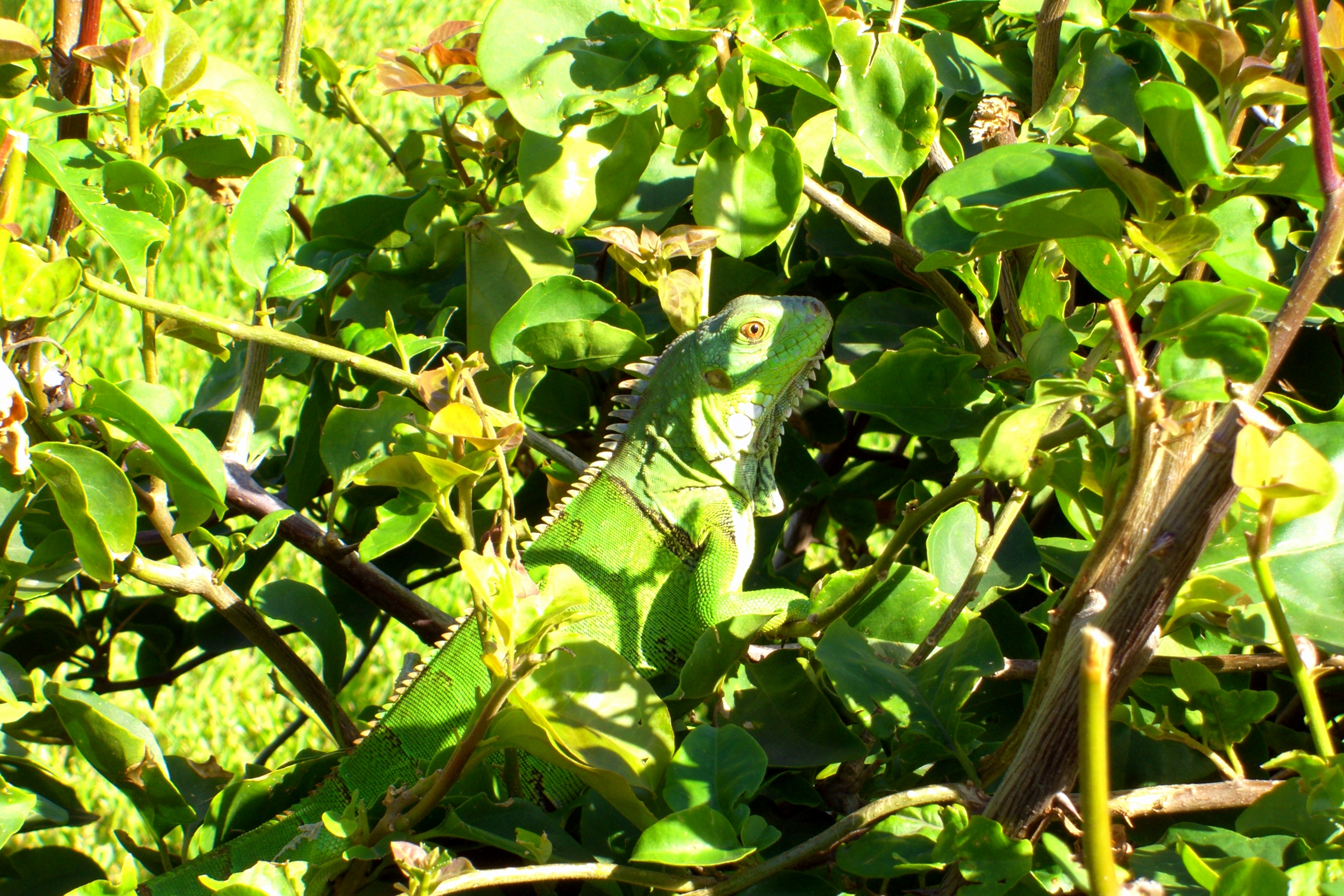 Since that infamous iguana chase he has never been quite normal. He often doesn't make sense in his reasoning, is very suspicious of just about everyone around him, shows little emotion, and has trouble learning and engaging in normal work. He consistently says and does things that make it clear that the way he views reality is broken. He has a mental illness called schizophrenia.
Mark is a bit of a legend at our hospital. I haven't been able to establish a clear chain of factual events, but these are the stories that I've heard:
Once, years ago, our hospital had a jujitsu master who, because of his cross training as an emergency room doctor and his community involvement, noticed a teenager with unusual and potentially dangerous behavior. Seeing this, he endeavored to help Mark by providing him with a medication that could help control his hallucinations and calm his delusions.
Mark refused to take any such medications by mouth. And after noticing his mom had attempted to mix a pill into his food, refused to eat food anyone else has touched for months.
So an expensive injectable medication that could last for 4-6 weeks at time was ordered. Once that was acquired things quickly escalated. Mark was not willing to allow anyone to give him an injection and he began to bolt for the door, hurdle fences, and hide in jungle anytime the jujutsu master came near or visited.
This went on for some time, and to my knowledge Mark remained out of grappling range and thus unmedicated.
Sometime later another doctor at our hospital became aware of Mark's plight and began a series of home visits that finally ended, with the help of Mark's mother, in Mark groggily allowing himself to be injected early one morning before he got out of his hammock. And thereafter continued an unbroken series of injections every month or so for almost two years.
When the time came for that doctor to leave Honduras he assigned me the job of going to Mark's house once a month and giving him his medication. Once a month comes around often, and receiving this responsibility was kinda like filling-in for the last few throws of the egg toss. No pressure, right?
I managed things well for about 6 months. But a few days before I was planning to give Mark his injection, I heard from one of our hospital staff that Mark was starting to act strangely again – I was a worried that Mark might not be as willing to allow the injection as previous. As soon as I could, I made time to draw up the injection and head down to his house. But Mark, upon hearing my Landcruiser, bolted for the mountains.
Over the next several weeks I made many trips early morning, late evening, sneakily, and openly. After every attempt my girls asked me, "Did Mark let you give him his medicine????" (I have 4 girls, thus four question marks is grammatically correct.) And every time my answer was a somewhat dejected, "No, he wouldn't."
At several points, after a busy day of seeing patients in clinic and the ER, I really just wanted to get home and be with my family rather than try, again, to give Mark his injection. At our hospital we have so many patients that want to be evaluated by a doctor that part of my job is prioritizing who we see and who we turn away. So with a seemingly endless line of patients crowding to see me in my office each day, it's extra frustrating to spend a further 30 minutes to an hour going out to Mark's house and trying to convince an unwilling patient to let me please give him the injectable medicine that will make him think more coherently, and be more reasonable and generally safe.
But each time I think to myself that my time could be better spent either going straight home or seeing a few extra willing patients who actually want to be seen and helped, I'm reminded of what Jesus said, about going out of his way, leaving the flock behind, and searching for the lost sheep.
Mark, sheep, and I, all have something in common. We don't know what's best for us and left to our on devices we make poor decisions. I am so thankful for the grace of God in my life, that helps me turn back to Him and His life giving ways. Please keep Mark in your prayers as we work on a solution to help him get back on his medicine.

General Updates:

-We will be going back to in person language school for 1 month to improve our family's Spanish and cultural understanding. Please pray for our whole family to learn and grow in every way that God has for us there.
-We will be completing our contract with Samaritan's Purse in September (they have graciously extended our contract)
-We will be onboarding/training/transitioning to another long term missionary sending agency and then plan to return to Loma de Luz as soon as we complete the transition and have funding. Please pray for a smooth transition.
-For those of you who are supporting us financially, please continue to give in the same way. Samaritan's Purse will transfer and forward all of your donations once we've completed our orientation, training, and vetting. After that we will give direction for how to continue supporting us.
-I have been given the roles of clinic director and biotech equipment manager- please pray that God will bring someone to take one of these roles from me.
-Bethany, in addition to homeschooling and discipling and homemaking on the mission field, is taking up once a month ophthalmology clinic
Grace & Peace to all of You,
Dr. Nate
---
The views and opinions expressed in this blog are not the views of Samaritan's Purse or World Medical Mission.
---